Hey dads, step-dads, grandpas, brothers, and dad-figures. Happy Father's Day! Thank you for all you do to love, guide, and father the kids in your life. You're incredible.
Here are a few things coming up in our ministry . . .
Zoom Fun: zoom.us join meeting 778 3607 4102 password 43449

Every Sunday 9am - Sunday School
Every Wednesday 7pm - Family Fun Night
June 3rd - BINGO (card was in Bucket of Fun)
June 10th - What's that Sound
June 17th - Memory Game
June 24th - Chopped Challenge (will need to RSVP for this event to get food supplies delivered to your home)

Every Other Week: Home Visit from Miss Tracy
text/call (419) 898-3906 to get that scheduled for your kiddo
EPIC: A 4-WEEK SERIES ON THE WILDERNESS

SERIES OVERVIEW:
When we think about the Israelites in the wilderness, we often think of it as a time of disappointment, suffering, and promises deferred. What we often forget is that God was there even in the wilderness, reminding the Israelites of God's goodness and faithfulness. No matter their present circumstances, the people experienced that God was with them, and moved people like Joshua, Caleb, and Rahab to take incredible leaps of faith! Through the amazing accounts of Israel's journey during that time, your kids will also come to realize that they can: spend time with God anywhere, trust God, take risks for God, and remember what God has done for us.

DOWNLOAD THE PRESCHOOL PARENT GUIDE
DOWNLOAD THE ELEMENTARY PARENT GUIDE
As much as we love our kids, sometimes they step out of line — way out of line. But as much as discipline is necessary, it isn't always so simple. And it's easy to discipline from a place of anger or frustration rather than love. Ask yourself these things before you discipline your child: Am I calm? Have I explained why they're being disciplined? Have I listened to their perspective? Am I showing them I still love them? Am I holding a grudge or giving them the silent treatment?

http://growcurriculum.org/ParentTip5_K3
Being optimistic is a valuable tool for kids to develop early on. Watch this little video on how everyday people are finding ways to remain optimistic.
We consider our volunteer leaders to be the best link we have between our church and your family. So here's a question: How often did you hear from your kid's leader this school year? Did we reach out too often, not often enough? Hit Reply and let us know!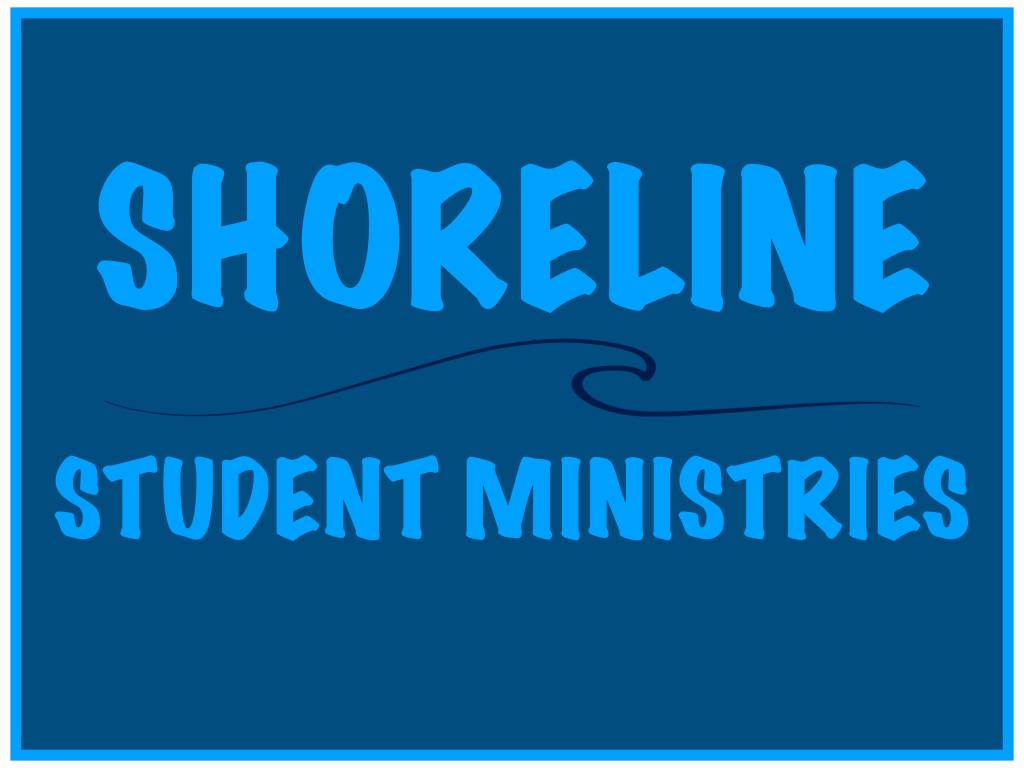 Shoreline Student Ministries exists to help teens love God, love people, and make disciples like Jesus! It is our desire to partner with families to do so. We have a handful of ministries offered throughout the week to encourage teens to walk authentically with Jesus Christ.
High School Students - Youth Group & Small Groups meet on Sunday evenings from 6:30 pm - 8:30 pm in the Worship Center.
Junior High Students - Youth Group and Small Groups meet on Wednesday evenings from 6:30 pm - 8:00 pm.
What to expect at youth group: Each evening you can expect to connect relationally through hanging out, playing a group game, or sharing a meal together (once a month for the HS). We will then have a group lesson, where we'll learn from God's Word. Following this lesson, boys and girls will split into their small groups to dig deeper and apply that week's truth to their own lives. Praying together is a key component of small group time. We'd love to have you check it out!
Senior Small Group - This group is specifically for HS seniors, to help them navigate the transition to life post high school. We meet one Sunday a month in the Fall, and two Sundays a month in the Spring. We currently meet 12:30-2:30 pm.
Pancakes and Prayer - This group is for HS students looking to be challenged in their faith. We meet before school once a week (6:30-7:30 AM) at Callie's house. We have breakfast together, and then spend time intentionally praying for friends and family who don't yet know Jesus. This group will help equip you to share your faith with others.
For the most current events, you can download a copy of the Parent's Newsletter here, or on our Facebook page. The Newsletter includes a calendar of events for the month.
You can also follow us on social media to receive the most up-to-date information!
Facebook - Shoreline Student Ministries
Instagram - shoreline.student.ministries
Twitter - @ShorelineYouth
Remind Texts - text "@hscat" or "@jhcat" to 81010 to receive text messages with reminders (parents and teens can both sign up to receive these!)
Thanks for sharing an interest in our youth group at Shoreline Church! If you have any questions, comments, concerns or ideas, I would love to hear from you!
Callie Willoughby
Director of Student Ministries
callie@theshorelinechurch.net
Shoreline Church, 769 N. Locust St., Oak Harbor, OH 43449
Phone 419-898-6700