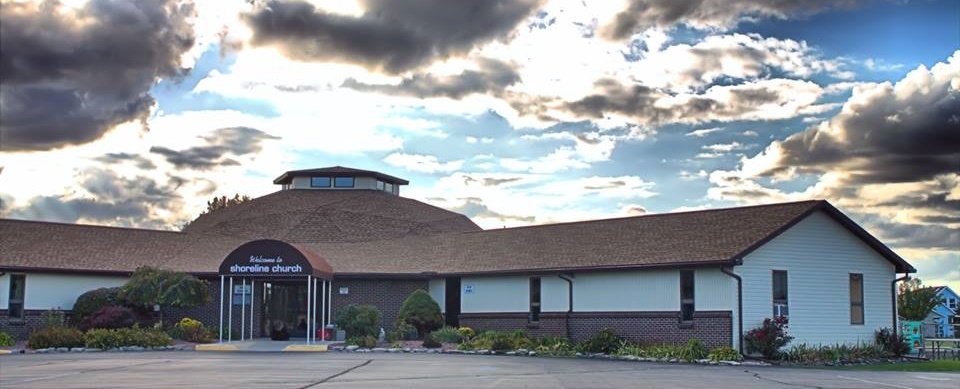 Shoreline Church, formally called the Oak Harbor United Brethren Church, started as a church plant by the Main Street UB Church in Walbridge, Ohio. The first service was held on Sunday, September 11, 1983. Pastor Luke Fetters officiated at this service and was the full time pastor until July of 1986 when he and his family left to serve as missionaries to Macau. There were five core families that were instrumental in the origin of OHUB. Each of these families made a five year commitment to the Oak Harbor Church. In 2009, the name was changed to Shoreline Church, to communicate the long-term vision of reaching the people along the Ottawa County Shoreline along Lake Erie.
Our denomination was actually born in a barn! It was 1767, and a spiritual renewal movement – The Great Awakening – was sweeping through the colonies. Back then, Christians would gather in what they called "Great Meetings." These were lively events. Hundreds of people from all over might spend several days hearing a string of stirring speakers.
Issac Long hosted a Great Meeting at his barn in Lancaster, Pa. Martin Boehm, a Mennonite preacher, told his story of becoming a Christian and a minister. It deeply moved William Otterbein, a German Reformed pastor. Otterbein left his seat, embraced Boehm, and said loud enough for all to hear, "We are brethren!" Out of this revival movement came a new denomination which took its name from Otterbein's words: United Brethren in Christ.
We start the clock there in Long's barn, 1767. But it was a loose, unorganized movement for many years. The movement spread to include a bunch of German–speaking churches in Pennsylvania, Virginia, Maryland and Ohio. In time, they saw the need for some organization and command standards. So in 1800, they began holding a yearly "General Conference." At that conference they did two major things: they elected Otterbein and Boehm as bishops and officially adopted the name, "Church of the United Brethren in Christ." The church was the first denomination to actually begin in the United States. Other denominations existed at the time (Lutheran, Reformed, Mennonite, and others), but they were transplants from Europe. The United Brethren Church is truly Made in America.
For more information on our denomination and our church college check out these websites: